---
Something fresh is coming.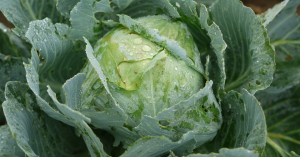 I am taking a pause on my group healings – a pause to allow for renewal.
During the winter quarter, I'll be refreshing my practice so I can most effectively serve you.
Since spring 2020, I've offered nearly a hundred group healings and nearly two hundred private sessions, as well as leveling up with several VortexHealing® Divine Energy Healing classes and the input of other healing modalities and a heart-centered business training.
I'll be updating my offerings to best serve from where I now stand.
I'm excited about the changes you'll see coming through. I'm allowing space for these to develop by releasing the rhythm I've carried for over a year of 5-7 group healings a month.
I'll continue to offer private sessions through this time, and I'll continue to send healing nuggets and updates through my newsletter.
---
Something fresh is in the works, which I'll be sharing in the coming weeks. Make sure you get my updates by receiving my newsletters:
---
---
Group Healing Feedback
"You are very good at guiding people to relax, receive and allow. And you have a really good grasp of spirituality, healing, living life as a Human Being and consciousness." – Caleb
"It feels like I'm surrounded by a beautiful loving energy." – Lucy
"Thank you Megumi! I love your transmissions and that Christmas morning feeling that I get the next day!" – Roz
---
Wanting more support?
I help people who are anxious, who get overwhelmed interacting with others, who want to have an easier time being themselves.
If this sounds familiar, let's chat!
---
®"VortexHealing" is a registered service mark of R. Weinman VH Trust. All rights reserved. Used here with permission. For more information on VortexHealing visit www.vortexhealing.org.